Product Description
"Doubled Back" by Bev Doolittle
Signed Limited Edition Lithograph, Unframed
Image Size: 34 X 21.625 in.
Edition Size: 15,000
"One day I was following a hillside trail … looked down directly at the big, unmistakably fresh tracks of a grizzly bear. At the time those footprints in the mud were the closest I'd ever been to a grizzly." — Bev Doolittle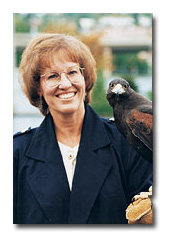 Bev Doolittle is one of the most successful painters of her time; her success has been a by-product of her desire to create meaningful art. Bev Doolittle's work reflects her love of horses, passion for the natural world and her affinity for the Native American's spiritual relationship to the land. Nearly all of Bev's prints have been sell-outs. Bev's art is in high demand and will continue to be sought after by art lovers.
Non Embellished and other sized canvases also available on request. Contact us at 239-275-0500 for further information and pricing and we can list on EBAY for you.
National Wildlife Gallery (Established 1976) is an authorized dealer and buys all Pino and Vidans directly from the Pino Daeni family in Mint Condition with COAs. We ship worldwide directly from their warehouse in New Jersey or from our facility in Fort Myers, Florida.
Framing Options
See www.PinoArtwork (dot) com clicking on FRAMING to view all available moldings for framing.. Our framing application on the site will allow you to pick your frame, using the image of the artwork you are purchasing and let you pick your wall coloring to see how your artwork will look when framed and hung. We have a 4000 Square Foot Framing Facility here in Fort Myers, Florida and can provide stretching and framing.
Detailed instructions are on the website.
We are also an authorized distributor for over 500 high quality wood frames available to us from Larsonjuhl (dot) com.

Purchasing
If you would like to bid, buy or make an offer on this item, strive to make sure all transactions are completed smoothly, professionally and efficiently. We encourage questions before you make your purchase so you have all the information needed to make your final decision, so please don't hesitate to ask us by contacting us immediately.
National Wildlife Gallery was founded in 1976 in Fort Myers, Florida. We are authorized dealers for major artists worldwide and have a large dealer and collector base. National Wildlife Gallery has expanded its inventory to include not just Wildlife but to offer contemporary, modern, western art, pop art and other genres.
Consignment Artwork
These are items previously owned by our loyal customers, or come from other authorized dealers, who trust us to sell their inventory for them. Generally we only sell prints that are in "mint" condition usually with certificate of authenticity (if issued). Some artwork is accepted by us for sale which may have slight imperfections which will be indicated in the artwork description. But these consignment artworks are sold "in good faith" which means we are trusting the word of a third party and we may not have seen the item visually at time of sale. Again we encourage questions before you finalize payment as all consignment pieces are sold "AS IS"… Contact us if YOU have any prints for sale you would like us to buy outright or list in our consignment program.
Shipping Options
Items are shipped tubed or flat as necessary. . Some of our in house inventory is stretched canvas (gallery wrapped) which means the canvas is stretched over a wooden stretcher bars. Some artwork is framed and will be listed as framed with a photo of frame. Stretched canvas and framed artwork will need to be weighed and shipping quoted at the time of purchase because of fluctuating mail charges, again you will be notified if the fee listed has to be increased due to this fact. Of course if the listing states "Free Shipping", then it is Free for the Continental US. We ship Worldwide-Contact us for quotes, include your city, country and zip. You will be responsible for taxes and duties. Contact us and advise your shipping address for quotes.
We appreciate your business and strive to make sure all transactions are completed smoothly, professionally and efficiently. If you have any questions about how to complete your purchase of an item that we currently have available or listed, please don't hesitate to ask! We appreciate and reciprocate with positive feedback. This will help us evaluate our service in the future. Please subscribe to our Newsletter for updated information on new releases, sales on artwork and more. You can easily contact us through eBay or directly at 239-275-0500 with ANY questions, concerns or requests.
Please Make us your FAVORITE source for art and framing!